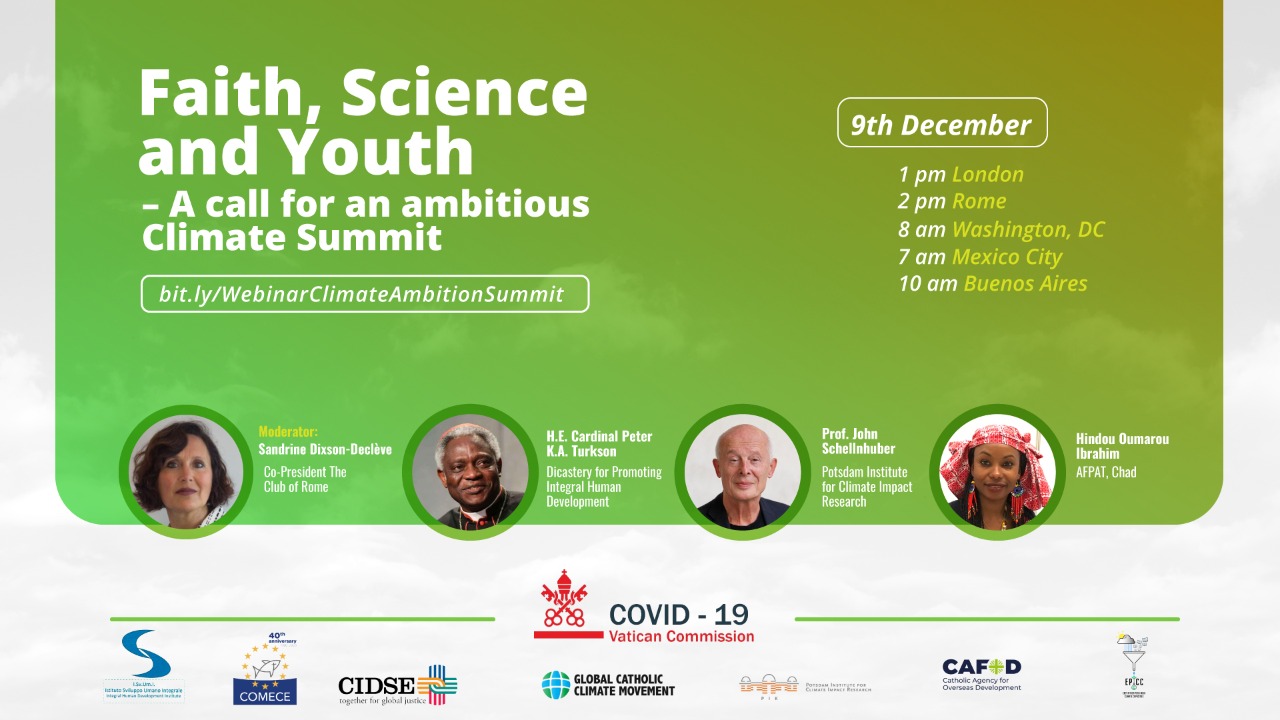 In occasion of the five years anniversary of the landmark Paris Agreement, adopted in Paris in December 2015 and ahead of the Climate Ambition Summit (12 December), the Vatican Covid-19 Commission (#VaticanCovidCommission) and its partners will highlight through this webinar the need to urge governments to raise ambition for tackling the climate emergency, through the points of view of:
H.E. Cardinal Peter K.A. Turkson – Prefect of the Vatican Dicastery for Promoting Integral Human Development, on how faith and Pope Francis' messages can help address the climate crisis;
Prof. John Schellnhuber – Founding Director of the Potsdam Institute for Climate Impact Research, on what science is telling us today and what that means for world leaders, civil society and businesses;
Hindou Oumarou Ibrahim – Coordinator of AFPAT, on the impact of global warming on communities and the role of youth activism.
The webinar, moderated by Sandrine Dixson-Declève, Co-President: The Club of Rome, will provide a platform for a high-level exchange on the climate crisis in the context of the efforts to build a just and sustainable recovery. Participants will be able to engage with the speakers through a Q&As session.
Vatican Covid19 Commission Website