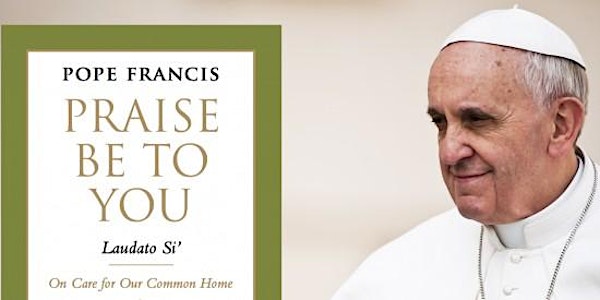 Hosted by Westminster Justice and Peace Commission
Free entry, to register please visit: https://www.eventbrite.co.uk/e/laudato-si-study-session-7th-anniversary-of-publication-tickets-329853740417

When: Tue, 24 May 2022, 14:00 – 16:00 BST
Where: Vaughan House, 46 Francis Street, London, SW1P1QN
About this event
Join Colette Joyce, Westminster Justice and Peace Co-ordinator, for a study session on 'Laudato- Si' on the seventh anniversary of its publication.
This is the second encyclical of Pope Francis entitled 'care for our common home' and the source of contemporary Catholic teaching on the environment. We are all aware of the ever growing climate crisis, and the urgent need to make changes to our lifestyles, but is there still a lack of clear direction or workable programmes to follow? There is clearly a lot of work to be done before COP-27 in Egypt this November.
This session will explore what progress we have made as a Catholic community, with the hope that a re-reading of Laudato Si will give us some further encouragement and direction to make changes within our parishes and homes.